ARIZONA AANHPI FOR EQUITY
EDUCATE, EMPOWER, ORGANIZE
Amplifying Arizona's fastest growing community voice
Our vision
We envision an Asian American Native Hawaiian Pacific Islander community that is working together to shape its future as part of the broader racial justice movement and advance our community towards a common purpose of well-being for all.
Who are we?
Arizona Asian American Native Hawaiian and Pacific Islander for Equity Coalition is a state-wide organization striving for equity and justice by building power through community directed organizing, increasing civic engagement, and empowering young leaders.
We promote a democracy in which the AANHPI community participates in the elections and has access to information about important policy issues that affect their lives.
We develop AANHPI youth by offering them tools to build the Students for Equity club in their schools and also offer a fellowship program that aims to empower those who are determined to make positive community changes through civic engagement and organizing.
We amplify voices from the AANHPI community by conducting surveys that address our needs and also by promoting storytelling, AANHPI talking circles, and press releases from AANHPI community leaders.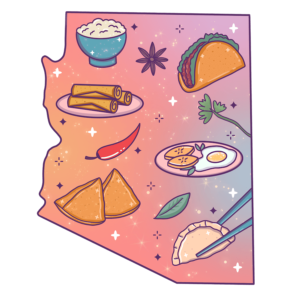 Subscribe To Our Newsletter
Receive updates instantly