CIVIC ENGAGEMENT FELLOWSHIP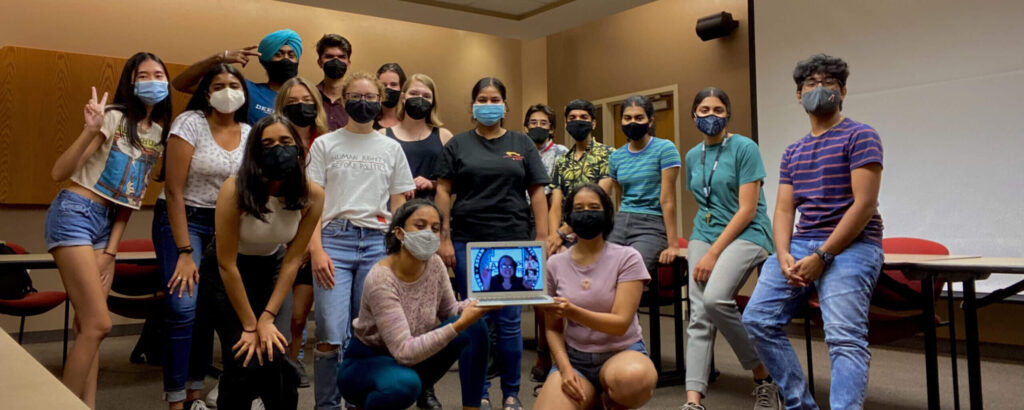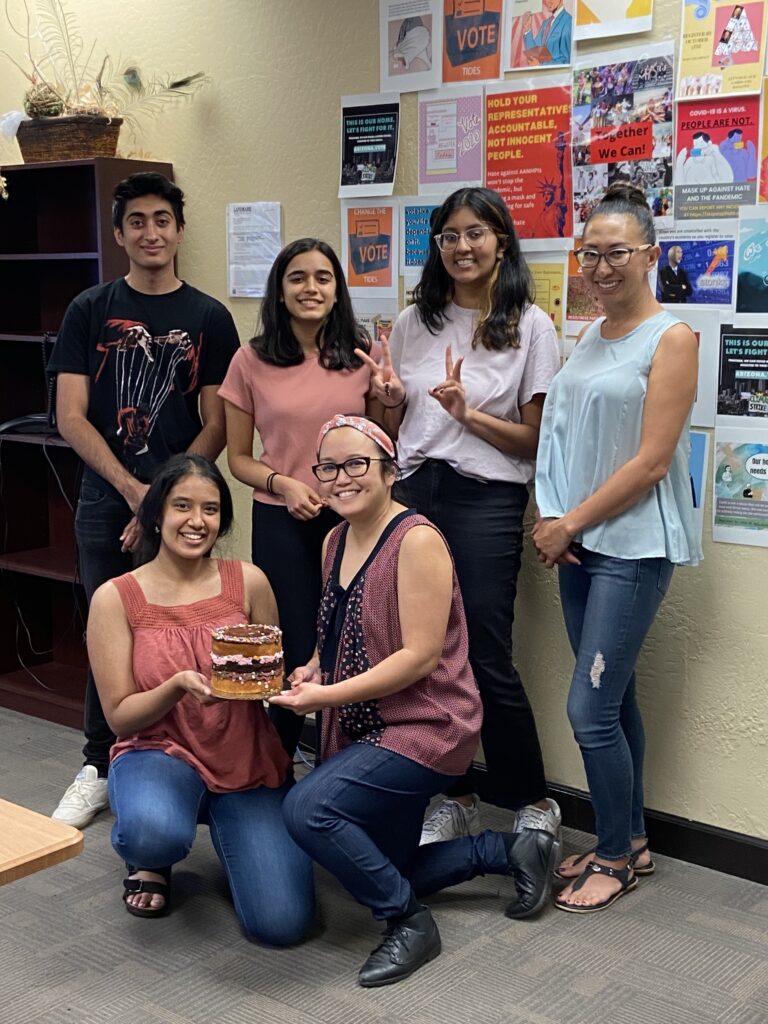 AZ AANHPI for Equity believes the youth are the drivers for real social change. By giving them the tools to become community leaders, we can shift the dynamic of who makes the decisions that affect present and future generations.
We are seeking high school and college student leaders to volunteer in creating positive impact in the community for our inaugural Civic Engagement Fellowship program. The program aims to develop the next generation of local, purpose-driven youth leaders. Throughout the 3 months, fellows will build skills necessary to engage effectively and lead change through civic engagement outreach in their communities. Trainings will be held both virtually and in person.
Program Criteria:
     • Participate in leadership training's throughout the 3 month program (June 11th to August 13th)
     • Work on civic engagement digital organizing efforts.
     • Organize events related to civic engagement.
     • $1,000 stipend upon completion of the program.
Candidate Requirements:
     • Between ages 14 – 25 years old
     • Demonstrated interest or curiosity in public policy and civic engagement.
     • Desire to strengthen leadership skills and be a community change maker.
     • Ability to commit to program schedule.
     • Demonstrated ability to organize and coordinate projects with maturity, initiative and timeliness.
Iris
Iris is a junior at Paragon Science Academy. She is a passionate environmentalist and hopes to increase climate education. As an unapologetic, second-generation Lao American, she is hopeful that more SEA youth and their stories are represented in media. In her free time, she enjoys reading, listening to podcasts, and playing volleyball with friends!
Tin
Tinnley "Tin" Subsin was born and raised in Phoenix, Arizona. Her family on her father's side immigrated to America in 1975 from Thailand. She is a student at Arizona State University studying Medical Microbiology with a minor in Writing, Rhetorics, and Literacies. As the Community Advocacy Intern, she hopes to focus on relational organizing within the AANHPI community and beyond as well as advocate for underrepresented groups. Outside of activism, Tin enjoys visiting new restaurants with friends and going to art museums.
Amritha
Amritha was born in Tamil Nadu, India, and immigrated to the U.S. when she was two years old with her family and spent most of her life in Arizona. Her experience being from an immigrant family and her path to citizenship is what led her to be a strong advocate for voting rights. She is a student at Arizona State University studying Data Science, Sustainability, and Studio Art. She hopes to use all three of these fields in her future career.
Riona
Riona is passionate about STEM, medicine, and humanity's imprint on the planet. A first-generation Bengali-American, she hopes to bridge the gap between the South Asian community (especially first-generation South Asians) and civic education, as well as advocate for AANHPI political literacy. As of 2023, she is currently a junior in high school. Riona loves reading, drawing, skateboarding, and listening to music in her free time.
Sruthi
Sruthi (she/her) was born in Chennai, India, and immigrated to the US when she was one and a half years old. Though she has lived in several places around the country, she has spent most of her life in Phoenix, Arizona. She currently attends the University of Arizona, where she studies Physiology and Public Health, aspiring to work in health management and clinical practice as her career. Here, she is part of organizations in Asian and Pacific American Student Affairs such as the South Asian Student Association and serves as the president of AZAANHPI Students for Equity. She is passionate about improving health inequities and hopes to pursue this interest through health education and working to expand the availability of healthcare resources. Her dream is to someday live in a world where everyone has access to free and comprehensive healthcare. When she's not in school, at a club meeting, or sleeping, you can find her trying new pasta recipes, learning something new on the piano, getting ice cream with her friends, or watching rom-coms.
Sahil
Sahil is a second generation immigrant born to two Indian parents, and his Indian heritage holds great importance in his advocacy and beliefs. Sahil is interested in economics, politics, and environmental justice, and hopes to better understand the intersectionality of these topics over his academic and professional career. He hopes to contribute to changes in Arizona climate and housing policy, and increase political participation among young voters. As Climate Policy Research Intern for AZAANHPI, Sahil hopes to analyze climate policy in Arizona and make policy recommendations at the state and local level to better adapt to the climate crisis.
Jeita
Jeita is extremely passionate about promoting the power of education among the AANHPI community, especially for my fellow Pacific Islanders. As a Marshallese woman, I want to spread more awareness on the educational, social, and political issues the PI communities face within the U.S and even back home. Needless to say, I am proud to be a Pacific Islander and most importantly, Marshallese.
2022 ART & FILM CASE FOR SOCIAL JUSTICE
Sign up for our Junior Newsletter to stay up-to-date!